Day 2
Tranquility: 3: I wanted to focus more on my journaling for contentment and tranquility today. I was able to pick my journal back up, but I still struggled to find things that I am okay making peace with.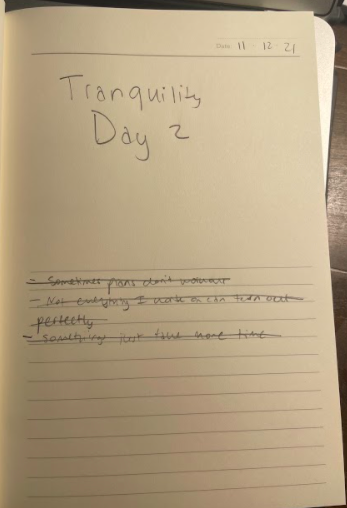 Silence: 1: As I was more focused on tranquility and contentment today, I honestly forgot about taking some time of silence for myself. I was busy today, and I almost felt like I kind of had a one-track mind. I hope I can find some time to take this weekend!
Moderation: 2: My moderation wasn't great today. I had a stressful day at school, and then I came home and did more homework. This weekend, hopefully, I can take time to enjoy my own hobbies.
Patience: 2: I did not really focus on patience today. I did feel like I was a little quieter than usual, but I didn't feel any improvement.
Contentment: 4: I continued my contentment journal today and was surprised to find that my list keeps growing! I hope I can continue this trend, as it really shows me just how many things in my life are going well!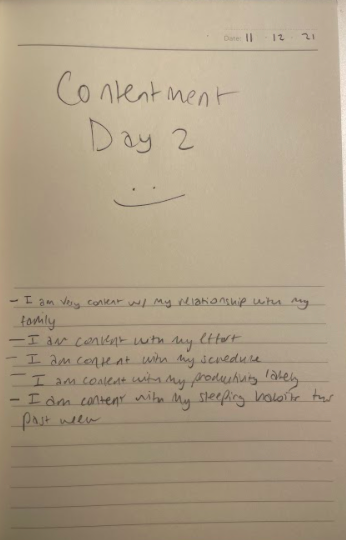 I hope everyone has a good weekend! 🙂